Single card solution
ARCO Business Solutions Mastercard®
Apply Today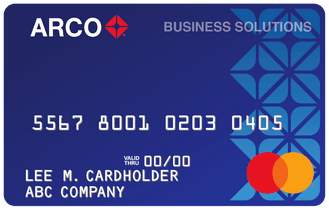 Universal Fuel Management Mastercard®
Card Benefits
The ARCO Business Solutions Mastercard® provides your drivers with high quality fuels while helping your company save money. Use the card at any fueling station or maintenance location that accepts Mastercard in the United States.
Accepted at ARCO

Accepted at more than 1,500 ARCO locations in the United States

Mastercard Accepted

Accepted at all fuel locations that accept Mastercard Cards in the United States

Maintain driver ID numbers

Security options

Require driver IDs and odometer prompts prior to purchase

Online account access on any device, 24/7

Tracking options

By vehicle, driver, or odometer

Gallon limits

Gallon limits can be set for individual fleet cards

Immediate deactivation

Immediate deactivation for lost/stolen cards

Maintenance purchases

Maintenance purchase capability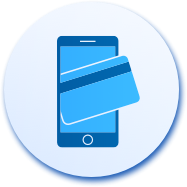 Flexible Card Management
View account information, reports and statements online 24/7
Add or delete driver ID numbers
Set card controls and purchase restrictions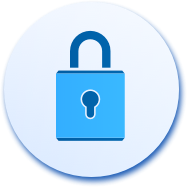 Security & Fraud Controls
Require driver ID and odometer prompts prior to purchase
Deactivate lost or stolen cards immediately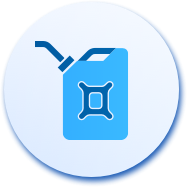 We know that our customers have high expectations for gasoline quality. That's why we offer high quality gas at an affordable price.
Talk to a fleet specialist.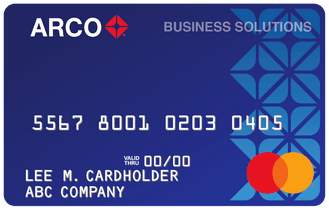 Apply Now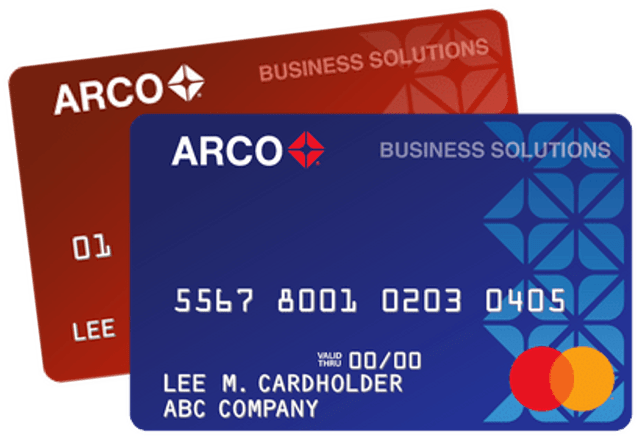 Compare cards